Academic Positions Available - Apply Today!
June 13, 2023 in General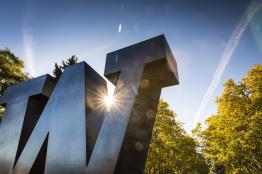 The Department of Laboratory Medicine and Pathology (DLMP) is hiring for the following academic positions. Visit our academic jobs page for the most up-to-date listing of available positions.
Faculty Positions:
Postdoctoral Scholar Positions:
Looking for non-academic jobs? Visit our employment page for details. There are frequently positions available for a variety of clinical and research laboratory functions, including openings for medical laboratory scientists, specimen processing personnel, transfusion support personnel, phlebotomists, computer personnel, etc.
A regional resource for clinical laboratory services required for innovative patient care, research and educational programs, we combine the sophisticated testing and informatics capabilities of fully accredited laboratories with the resources of an academic institution in its delivery of clinical and anatomical pathology services. Recognized for excellence in clinical training, world-class research initiatives, and a commitment to community service, we serve the five-state WWAMI region: WA, WY, AK, MT, and ID. Learn more about the DLMP on our About Us page.
Updated 9/12/23