News in June 2017
June 29, 2017 in Research
Dr. Jia Zhu's unexpected discovery in a herpes lab might bring relief to cancer patients.
June 29, 2017 in Research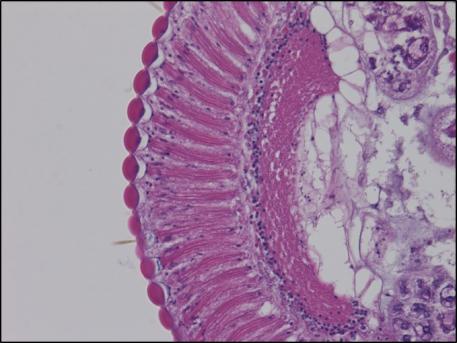 Dr. Raj Bharadwaj and his mentor Dr. Leo Pallanck received the Weil Award this year for Best Paper on Experimental Neuropathology from the American Association of Neuropathologists for their work on a new Drosophila model of Neurodegeneration with Brain Iron Accumulation (NBIA). This is a major national award not limited to trainees awarded for Raj's work in the research year of his neuropathology fellowship. The new Drosophila model of NBIA – a familial disease with clinical and pathologic similarities to Parkinson's disease- is anticipated to help better understand the pathogenesis of Parkinsonism, with the ultimate goal of finding novel therapeutic approaches for these devastating diseases.