Fligner Receives 2015 UWMC Chief of Medicine Service Award
August 13, 2015 in Patient care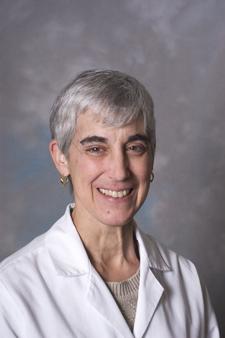 Dr. Corinne Fligner, Professor, UW Medicine Pathology, is the recipient of the 2015 UWMC Chief of Medicine Service Award along with Dr. Arthur Eric Anderson, clinical associate professor (Nephrology). This is the first time in the history of the award that it was given to a faculty member who is not in the Department of Medicine. Dr. Fligner was nominated by a group of colleagues that she works with on After Death Service activities, and then chosen by a committee from UWMC Medicine.
"I am pleased to have received this award which recognizes my efforts to be an important Pathology presence in our UW Medicine community, and make a difference to patient care and education," said Fligner after being notified about the honor.
The UWMC Chief of Medicine Service Awards were established in 2012 to recognize Department of Medicine faculty members who have contributed significantly to the clinical and scholarly missions of the University of Washington Medical Center. The awards recognize one outpatient and one inpatient-based clinician who have made outstanding contributions in direct clinical care, innovations in quality improvement and health delivery, consistently exhibit excellence in clinical teaching, and produce high quality scholarly works related to patient care.