NWBioSpecimen: Requesting Archival Pathology Materials
An overview of the NWBioSpecimen research process for use of archival specimens in the Department of Pathology is presented in the following flow chart. This outlines the workflow for average-size projects --- Please allow additional time for large case requests.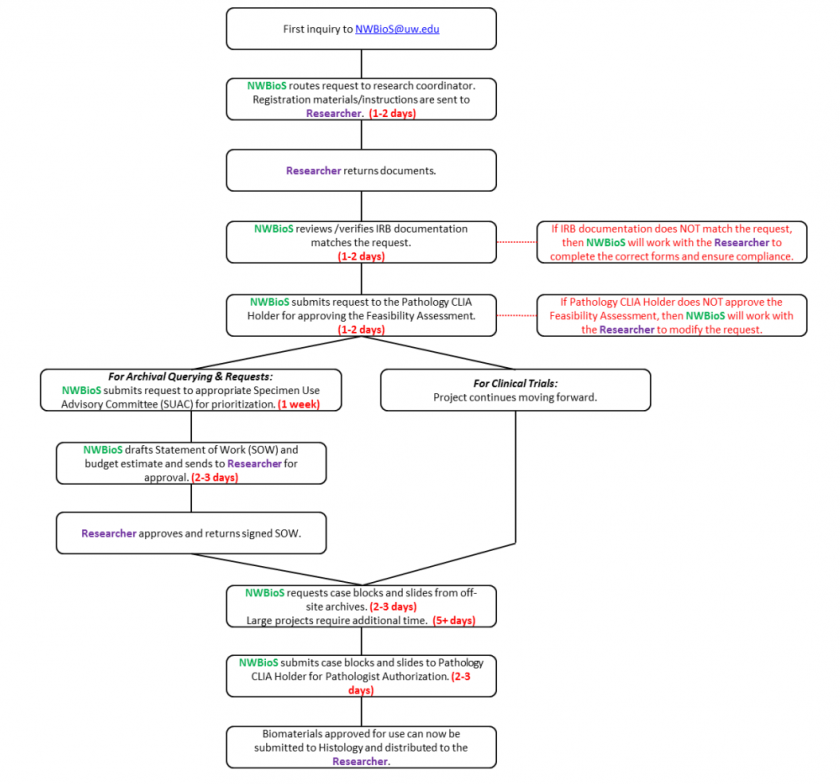 Archival Pathology Specimen Research Guide
Please download the Archival Pathology Specimens Research Guide, available on the NWBioSpecimen website, which gives a full introduction to the procedures and services for archival pathology biospecimens:
Initial Inquiry and Requesting Services
After your initial inquiry, you will be provided with Study Registration materials/instructions which you will be required to complete and return. After your study registration is complete, you will be given a Pathology Research Registration Number and appropriate service request forms. When requesting services after your study is registered, please complete the service request forms and reference your Pathology Research Registration Number in the appropriate form field.