Three Million COVID-19 Tests and Counting
September 08, 2021 in COVID-19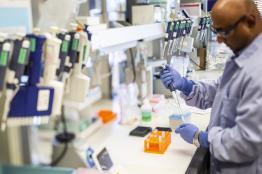 We've run over 3,000,000 COVID-19 tests since the pandemic began in March 2020 (clinical samples only; does not include research samples).

"When we started developing our COVID-19 test way back in January 2020, I never would have dreamed we that would run over 3 million tests. We're all hoping to get back to a more normal situation as soon as possible, but until then UW Virology will be ready to perform as much testing as our community needs." – Dr. Keith Jerome, head of Virology

We've rounded up more resources to keep you updated on our efforts and recommendations:
View our COVID-19 dashboard and check out this video from UW Medicine to get a behind-the-scenes look at our Virology Lab.

Learn how to be tested at the drive-thru COVID-19 testing site at Husky Stadium on UW Medicine's YouTube channel.

Follow us on Twitter @uwlabmedpath and @UWVirology for the latest news and updates. As always, please wear a mask and keep your distance.