One Million COVID Tests and Counting
November 03, 2020 in COVID-19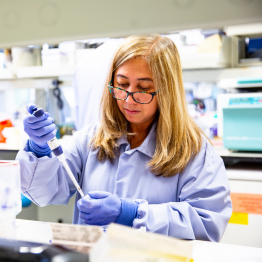 As of October 28, we've run over 1,000,000 COVID-19 tests since the pandemic began in March. We've rounded up some resources to keep you updated on our efforts and recommendations.
View our COVID-19 dashboard here
Want a behind-the-scenes look at our Virology lab? Check out this video from UW Medicine here
Faculty members Drs. Lieberman and Bourassa discuss the pitfalls of mass COVID testing here
Dr. Jerome, head of Virology, discusses the risks of large family gatherings this holiday season here
Read how UW Medicine led the response to the nation's COVID-19 outbreak here
We'll keep going until we've got this virus under control. In the meantime, remember to wear a mask and keep your distance.

Follow us on Twitter @uwlabmedpath and @UWVirology for the latest news and updates.