Clinical Fellowships: Renal Pathology
Program Faculty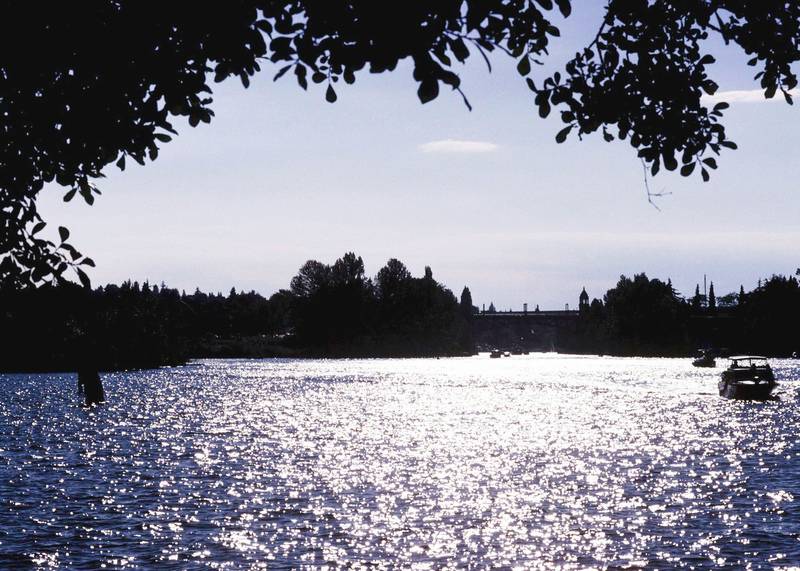 Behzad Najafian, MD
Director, Renal Pathology Fellowship Program
Description
The Renal Pathology Fellowship at the University of Washington is a fellowship jointly supported by the University of Washington Medical Center and the Department of Pathology. The purpose of this fellowship is to provide an intensive experience in diagnostic renal pathology, with broad experience in the techniques of evaluation of histology specimens, immunofluorescence microscopy, electron microscopy, immunohistochemistry, and other adjunctive techniques relevant to the clinical diagnosis of renal biopsy material. The fellow will join with the pathology faculty in all aspects of the routine diagnostic work-up of all renal biopsies accessioned by this hospital, including immunofluorescence microscopy studies and full work-up and analysis by electron microscopy. In the course of such studies, the fellow will also gain experience in the management and supervision of hospital laboratories that perform each of these functions. It is expected that at the end of one year, the fellow would have sufficient diagnostic experience to be able to function independently as a diagnostic renal pathologist in an academic medical center. Currently, we receive ~1,500 renal biopsies a year, ~1/3 of which are from transplants and the rest are from native kidneys. Our program accepts one fellow per year.
Typical Schedule
All biopsies received in the morning are processed the same day and those received in the afternoon are processed the day after the specimens are received. Immunofluorescence and light microscopy slides are reviewed in the afternoon and the preliminary diagnoses are communicated with the clinicians immediately after reviewing the slides. The fellow previews the slides initially and constructs a preliminary diagnosis followed by a joint review with the attending. The electron microscopy images become available in three business days, after which a final report is generated. We have three regular conferences where we present biopsies for clinical and educational purposes. These include weekly clinical-pathological renal biopsy conference at UWMC, monthly renal biopsy conference at Renal Grand Round at Northwest Kidney Center and monthly HLA/Renal pathology journal club at UWMC. As the fellow progresses in his/her training assumes more responsibilities in handling biopsies, communication with physicians and presenting at local conferences. Fellows are encouraged and supported to attend the Renal Pathology course "Renal biopsy in medical diseases of the kidney" at Columbia University and USCAP meeting. There are many other educational opportunities offered at the University of Washington that fellows can benefit from based on their time and interest.
Research Opportunties
The long-range goal of this fellowship is to train academic renal pathologists, and therefore an important component of the fellowship is engagement in clinical and/or basic research. Clinical research studies are incorporated into the daily diagnostic work of the fellow, and are based on the material accessioned by the renal pathology service. More basic research will utilize projects ongoing in the investigators' research laboratories, as well as other nephrology based research laboratories, principally those previously linked by their participation in an NIH funded O'Brien Kidney Research Center at the University of Washington. It is anticipated that involvement in these latter studies would involve one or more additional years of research training beyond that provided in the diagnostic portion of the renal pathology fellowship.
The laboratories of Dr. Alpers and Nicosia are currently engaged in NIH funded investigations of membranoproliferative glomerulonephritis, knockout and transgenic murine models of diabetes, HIV induced renal injury, roles of chemokines and growth factors in renal development and injury, and angiogenesis.
Dr. Smith has research program focused on immunity and inflammation, and the implementation of new technologies to help understand the mechanisms of kidney diseases. With others at the University of Washington, we have used proteomic technologies to identify DNAJB9 as a putative autoantigen in fibrillary glomerulonephritis. Ongoing efforts are directed at defining the function of this molecule in kidney disease, and using proteomics to better understand and diagnose kidney diseases. Fellows will be encouraged to participate in these studies and other translational projects and clinical studies conducted by us and other members of the University of Washington community.
Dr. Najafian's lab is currently engaged in comprehensive studies of Fabry nephropathy, quantitative structural studies of diabetic nephropathy and biomarkers of kidney disease including urine podocytes and plasma microparticles."
Dr. Akilesh is presently applying next generation genomic tools and analyses to understand the development, structure and function of the kidney and its component cells in health and disease. He has received the Damon Runyon Cancer Research Fellowship (2013-2016) to support these studies.
The graduates of our program primarily go on to positions in academic medicine combining clinical practice in diagnostic renal pathology and basic kidney and translational research.
M. Barry Stokes, MD - Columbia University Medical Center, New York, NY
Kelly Smith, MD, PhD - University of Washington, Seattle, WA
Nedjema Sustento-Reodica, MD - Northwestern University, Evanston, IL
Jolanta Kowalewska, MD - University of Washington, Seattle, WA
Anthony Chang, MD - University of Chicago Hospitals, Chicago, IL
Erika Bracamonte, MD - Arizona Health Sciences Center, Tuscon, AZ
Alexander Kats, MD - Children's Mercy Hospital, Kansas City, MO
Xiaotong "Tony" Wang, MD - Northshore University Hospital, Long Island, NY
Ryuji Ohashi, MD, PhD - Weill Cornell Medical College, New York, NY
Fernando Palma-Diaz, MD - Univeristy of California, Los Angeles, CA
Kotaro Sasakim MD - Hokkaido University School of Medicine, Hakodate, Japan
Shreeram Akilesh, MD, PhD - University of Washington, Seattle, WA
Dao-Fu Dai, MD, PhD - Nephropath, Little Rock, AR
Mercury Lin, MD - Cedar Sinai Medical Center, Los Angeles, CA

Maziar Riazy, MD, PhD – University of British Columbia, Canada
Requirements
Applicants are expected to have completed the training required for certification in Anatomic Pathology or Anatomic Pathology/Clinical Pathology by the American Board of Pathology. This requirement may be waived by the Program Director in exceptional cases.
Stipend & Benefits
Appointment is for 1 clinical year with 1-2 years optional research training. Stipend and benefits are based on the schedule for residents at an equivalent level. Fellows are encouraged to apply for extramural funding if additional years of research training is desired.
For More Information
Dr. Bezhad Najafian
Department of Laboratory Medicine & Pathology
University of Washington
Box 356100
Seattle, WA 98195-6100

Candidates need to submit electronic documents for their application packet. We accept .doc, .jpg, .pdf and .tif documents as attachments to our fellowship email address. Letters of reference can be sent by email attachment as well as long as they are on department letterhead and sent directly from the writer's office email OR administrative office email. Click the link below for specific information about our requirements and applicable forms.

Application & Instructions for Pathology Fellowships
We do not accept the APC Standard Application Form

Application Email Address: uwpthres@uw.edu

Include fellowship year and name in subject line.

If you have questions or problems, please contact our Academic Programs Coordinator.